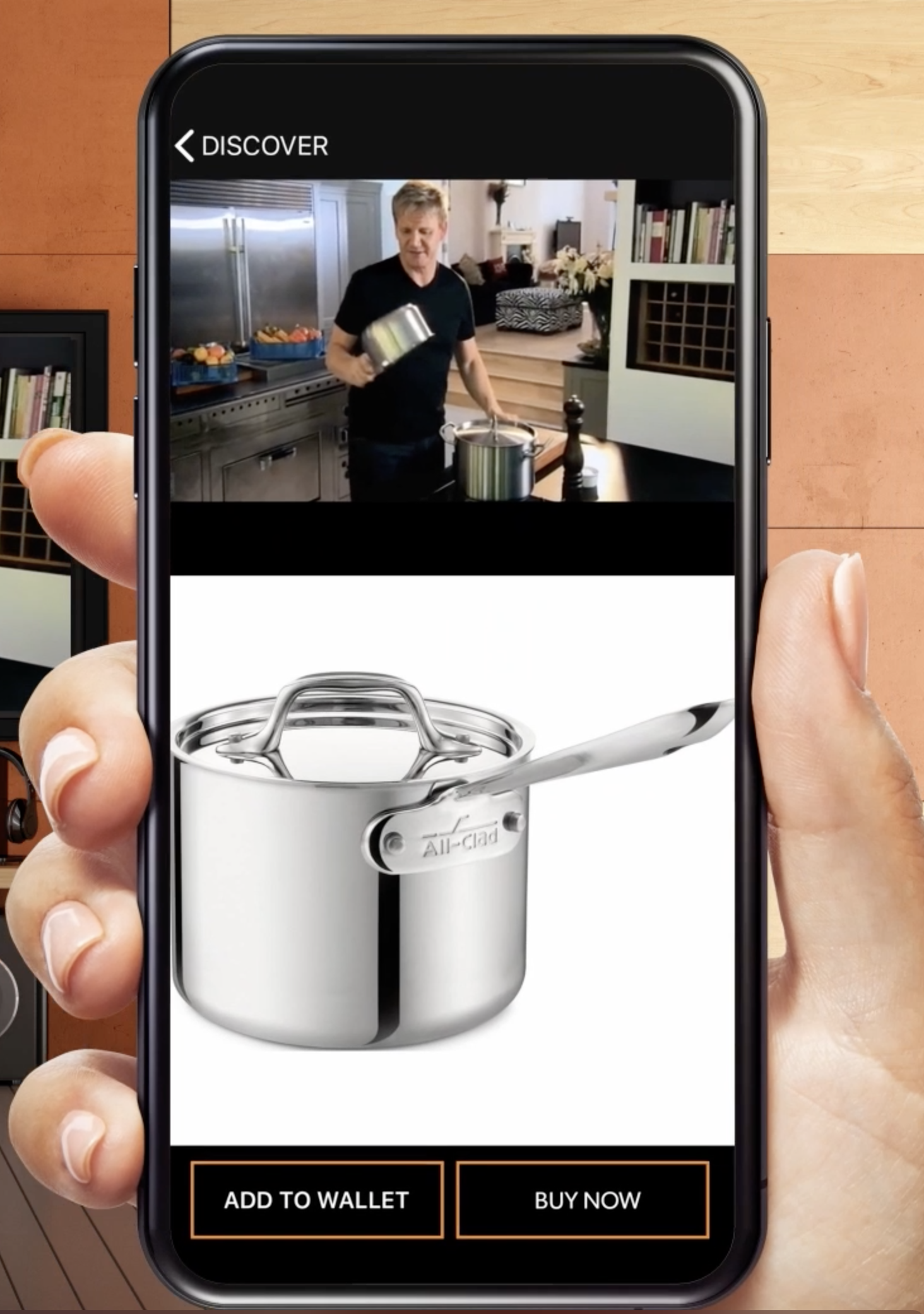 If you choose to show a video after a user scans a target, they are presented with a video presentation. This presentation consists of a background (must be set for landscape and portrait modes), and a video that plays automatically.
Choose your backgrounds and your video. If you would like to upload new files, click the appropriate button and upload the desired files. (See the Photos and Videos sections below for more information.)
You may preview your video presentation by clicking the Preview My Video button. You may rotate the view to see the presentation in landscape or portrait mode.
Setting your display URL (URL Display Type)
If you choose to show a URL instead of a video, the URL will be shown immediately upon a successful scan of the target. Enter the desired URL into the field.
Endpoint
The endpoint URL is where the user should be taken to when they click the Buy button.
Tracking Pixel
This is the 3rd party tracking pixel to load with the offer. This is not required.
Because each offer has its own analytics, it's important to not reuse an offer multiple times. Otherwise the analytics will not be accurate to the campaign. If you would like to reuse a target, create a new offer.
A target must be unique for scanning purposes, therefore, it can only exist one time within the system. There should only be one offer using a target at any given time. The most recent offer using a particular target will be shown to the user. To prevent gaps in offer availability, a slight overlap (up to an hour) may be acceptable.
---
Videos
The video is the centerpiece of your offer. You have creative freedom when creating your video, as long as it adheres to our policies on content.
Engage the user with a video that quickly gives the user what they need to know. A long drawn out video is more likely to lead them to close the offer than to click through. Make sure your video loads quickly for the user, to avoid a bad experience. Our video guidelines are below.
File Type (required): MP4
Max Frame Size: 1280×720
Max Video Bitrate: 768kbps
Recommended Frame Size: 640×360
Recommended Video Bitrate: ~600kbps
Recommended Video Codec: H.264
Recommended Audio Bitrate: 64-96kbps
Recommended Audio Codec: AAC
Here is free software to use for your conversion. We are not affiliated with the below software. Use of this software is at your own risk. https://handbrake.fr/