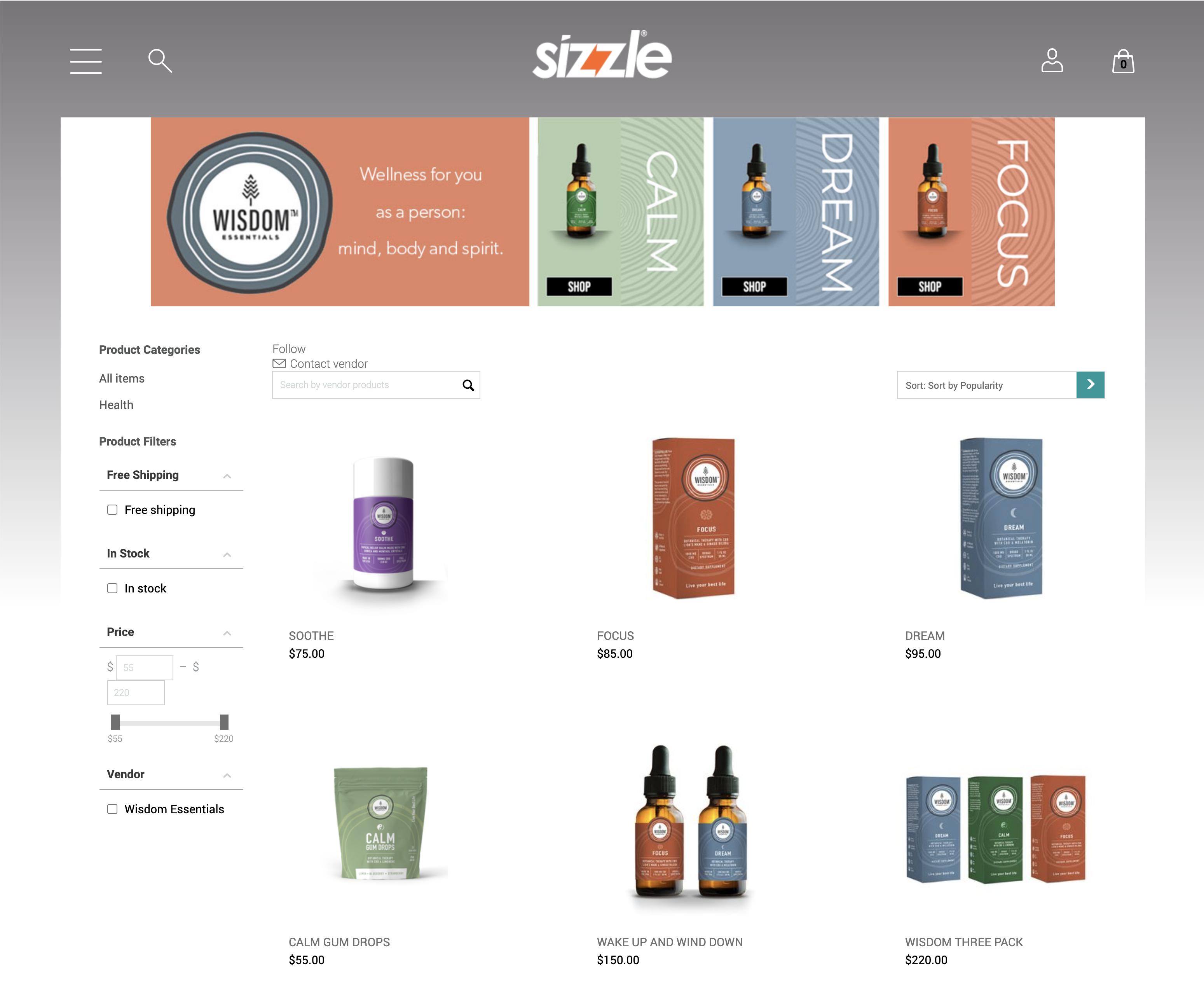 Sell your unique products, services and experiences using the tools we've created to help our customers find your brand on Sizzle.

Sizzle can help brands of all types and sizes build, grow and protect their business.
---
Build
Discover
Discover helps businesses showcase their brand story and product features using rich text and images on the Sizzle apps and Sizzle Shop to help drive conversion, and potentially increase traffic and sales.
Sizzle Reels
Sizzle Reels is a self-service, branded destination on Sizzle for Merchants to curate only spectacular content that inspires, educates, and helps customers discover the brand's product selection.
Grow
Sizzle games
Sizzle Games help customers discover and engage with a brand as they play stimulating games to win exciting prizes and valuable discounts.
Brand analytics
Feed your inner data cravings. Make informed and strategic decisions with aggregated search terms, demographics, and more powerful data.
---
Don't have a Sizzle Merchant account yet?
Set up your Sizzle Dashboard, pick a plan later. Get familiar with the Sizzle system free for 14 days, no credit card required.