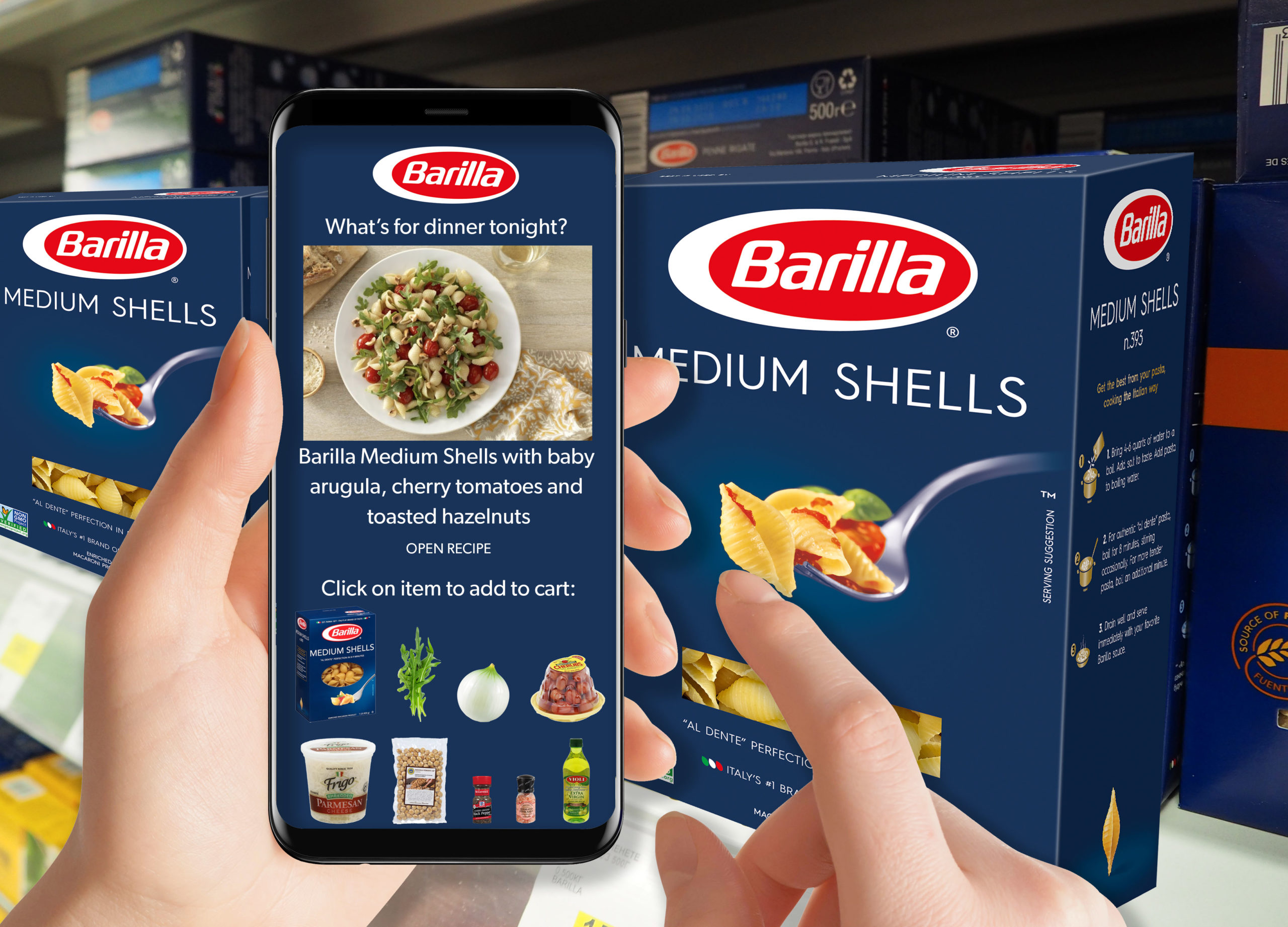 Current possible outcomes
Scan any printed or visual media and Sizzle Offer Engine can deliver the User to any of these possible outcomes:
Make an instant easy purchase
Play video
Go directly to a website at any URL of your choosing to enable linking to very specific landing pages, sales funnels, marketplace items
Download links for digital content or apps in the app store and more
Connect to any Social Media Site
Deliver an Offer in Wallet to Redeem at physical location
Enter contest or sweepstakes
Take a quiz, test or other interactive engagement
Deliver digital swag
Show SizzleFX augmented reality experiences
Show SizzleFX augmented reality products
Deliver a code to download a video
Play Sizzle Spin
Sizzle AR Games
Play other games
For illustrative purposes only. No relationship is intended or implied. Trademarks belong to the trademark holder.
---
Suggested scannable media
Here are some of the many forms of media you can program to be scanned in Sizzle.
Magazine and newspaper ads
Increase the ROI of advertising by making them instantly actionable and transactional.
CAUTION: When using a magazine or newspaper, do not include the masthead in your scanned target in the event that you want different covers to link to different outcomes.
Printed brochures
Your printed brochure carries considerably more impact as each of the panels come to life, using Sizzle technologies to deliver a spectrum of experiences, offers, information, data capture and potential transactions.
Vacation tour rack cards
A tour is an emotional purchase. Print media only goes so far. Use Sizzle to expand that opportunity by connecting the promotional print content to a video, 360º video, 3D Virtual Tours and more. Then Sizzle connects to an instant purchase.
Business Cards
Business cards make the first impression. An augmented reality television business card, gets shown all around the world.
Logos
Turn your logo into a hub of new information disposal. Take Sizzle's experiences and change up the reaction delivered when your logo is scanned on a daily or weekly basis. Condition your audience that scanning your logo delivers an unexpected surprise.
Photos
Photos that are unique usually make outstanding targets for Sizzle. Upload an image in our system and use it to trigger interactivity for a host of great reasons.
Signage
Interactive signage allows you to attract a customer, capture data, reward them instantly and bring all of the many offer solutions that Sizzle provides, to life. A scan of your sign can add to a loyalty program, or pair with other opportunities that your organization desires for a comprehensive connection made from a print media stimulus.
CAUTION: Sizzle recognizes static images. Animated signs are not likely to work, and you may require a GPS trigger if this is your only visual option.
Bus shelters, billboards and bus wraps
Bus shelters should deliver movie trailers, tokens to watch the pilot of a new series, and discounts on the products that they are promoting. They should lead to instant sales. Sizzle can accomplish this, data capture and more.
CAUTION: Many billboards and skyscraper wraps and bus wraps may be too far way from the consumer to catch the image. These require a GPS trigger.
Skyscraper wraps
Many television shows are advertised in this format. Use Sizzle to deliver a digital token that enables your potential new viewer to sample the pilot episode through this new digital connection to the consumer.
CAUTION: Many billboards and skyscraper wraps and bus wraps may be too far way from the consumer to catch the image. These require a GPS trigger.
Specialty merchandise and souvenir items
Bring your souvenirs to life with celebrity augmented reality television appearances, augmented reality 3D experiences, connections to games, contests, polls, and fan memorabilia using the Sizzle Scan.
Clothing
Many items gain tremendous new value if they are the target that launches a great consumer experience or effect or performance. Product Packaging – Deliver information on your product in persuasive new manner using the scan function in Sizzle.
Museum, aquarium and gallery exhibits
Bring museums, aquariums and other exhibits to life with supplemental content provided in any or all of the media that Sizzle supports.
Specialized city tours
City tours are brought to life with visual markers to scan. Tours are themed based upon the specific city and its experiences. It could be a food tour, fashion tour, historical events tour, etc. All coming to life, using the Sizzle platform.