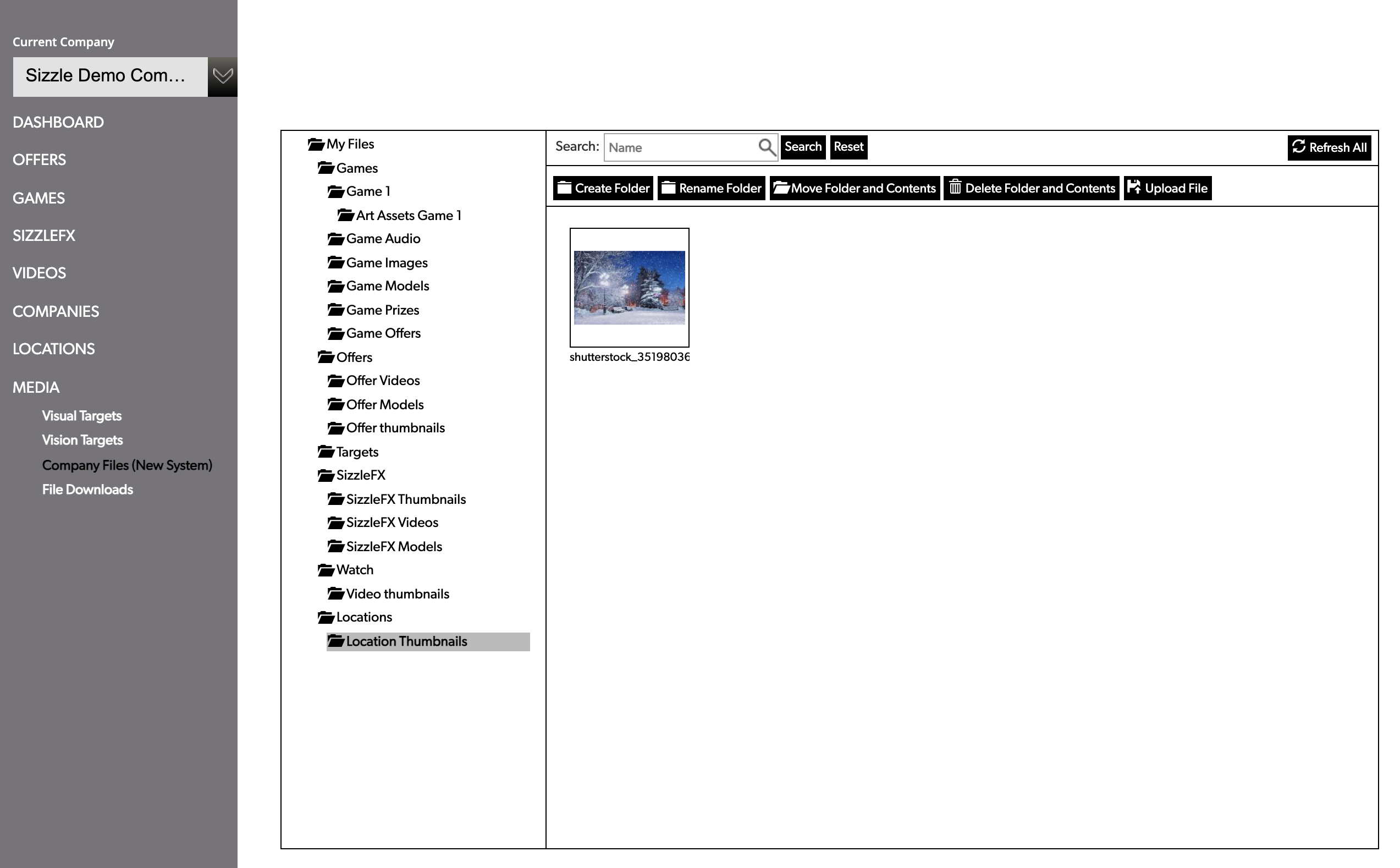 Creating a proper media library structure for your use of Sizzle depends entirely on how you and your team use the platform. As with any folder heirarchy, the Sizzle Media library is functional for you to structure your files.
You may Create folders and rename them. You may also upload a file.
When your files are extensive, you will find the search functionalities equally useful.
You may like to store your files per project or per client or per company.
In either circumstance, here is a traditional file storage system for you to model your choices from: