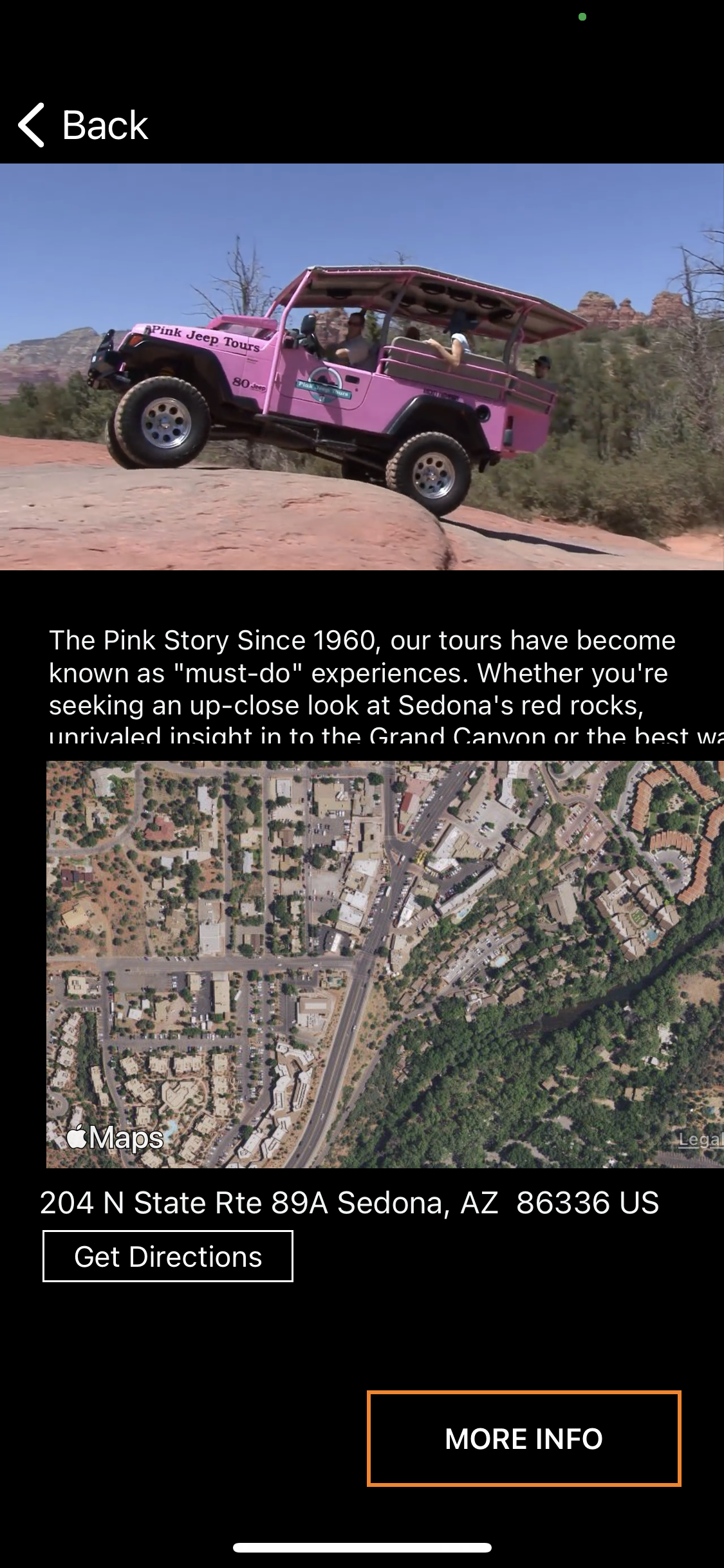 Locations are used in Sizzle to enable the linking of offers in the Watch section to specific locations for directions to each individual location that you wish to add to a video offer.
1 To add a location, click on the Location tab on the left, then click ADD LOCATION button.

2 Next, fill out the appropriate information in the respective fields.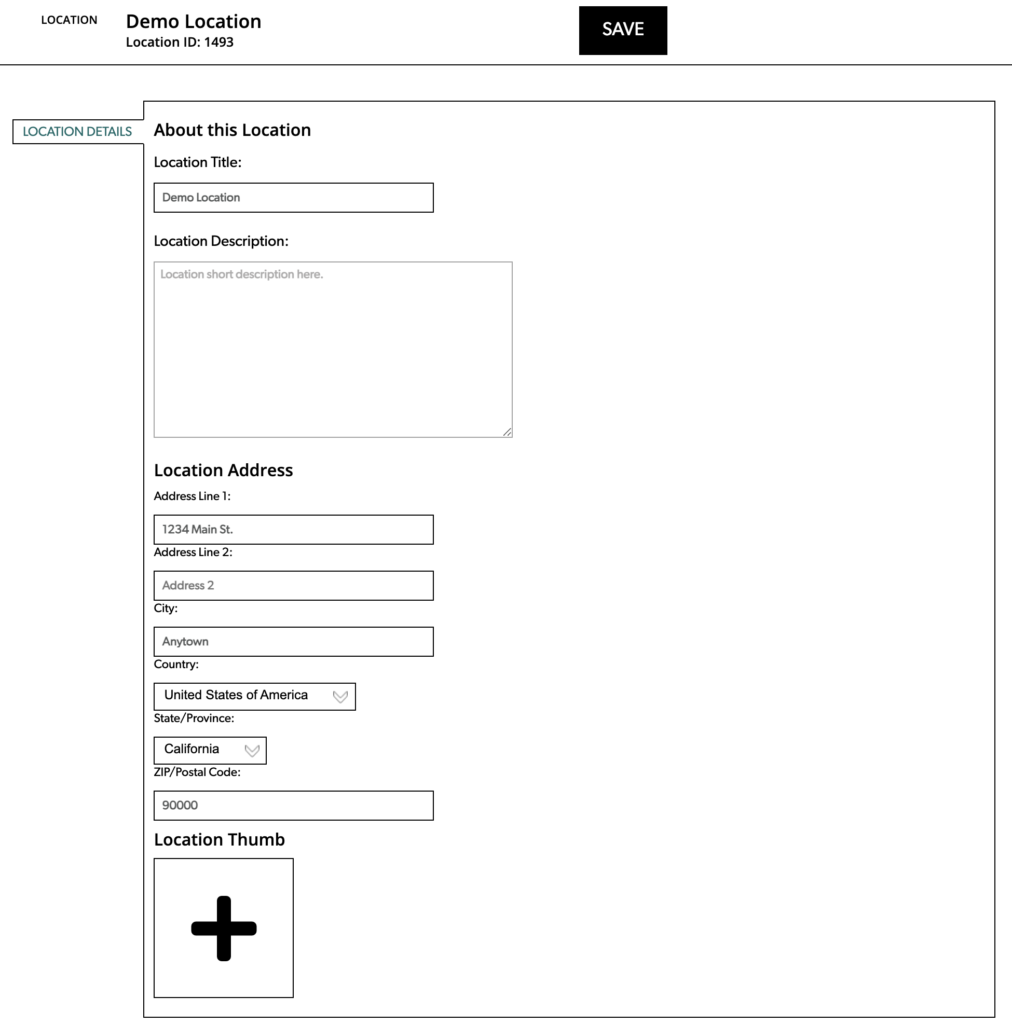 ---
To insert a thumbnail image of your location, click on the Location Thumb + button. This takes you into the Media Library.
Click here for complete instructions on how best to structure your Media Library.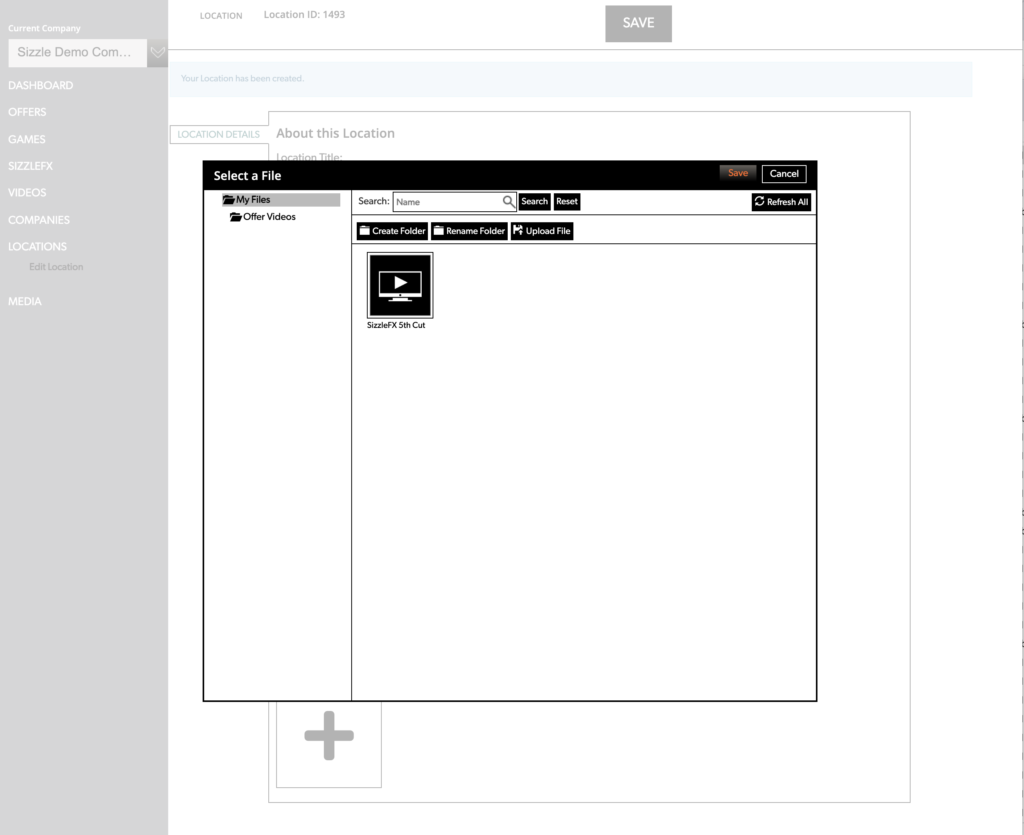 1 Click on Create Folder. Name the folder Location Thumbnails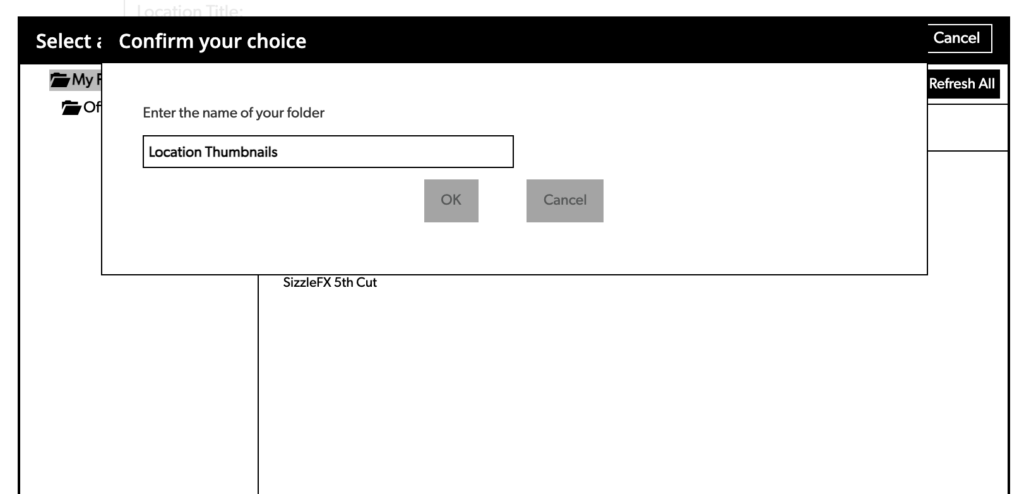 2 Then find your thumbnail from your files and upload it into the Media Library in your Location Thumbnails folder. Then select your image icon from that library folder and SAVE.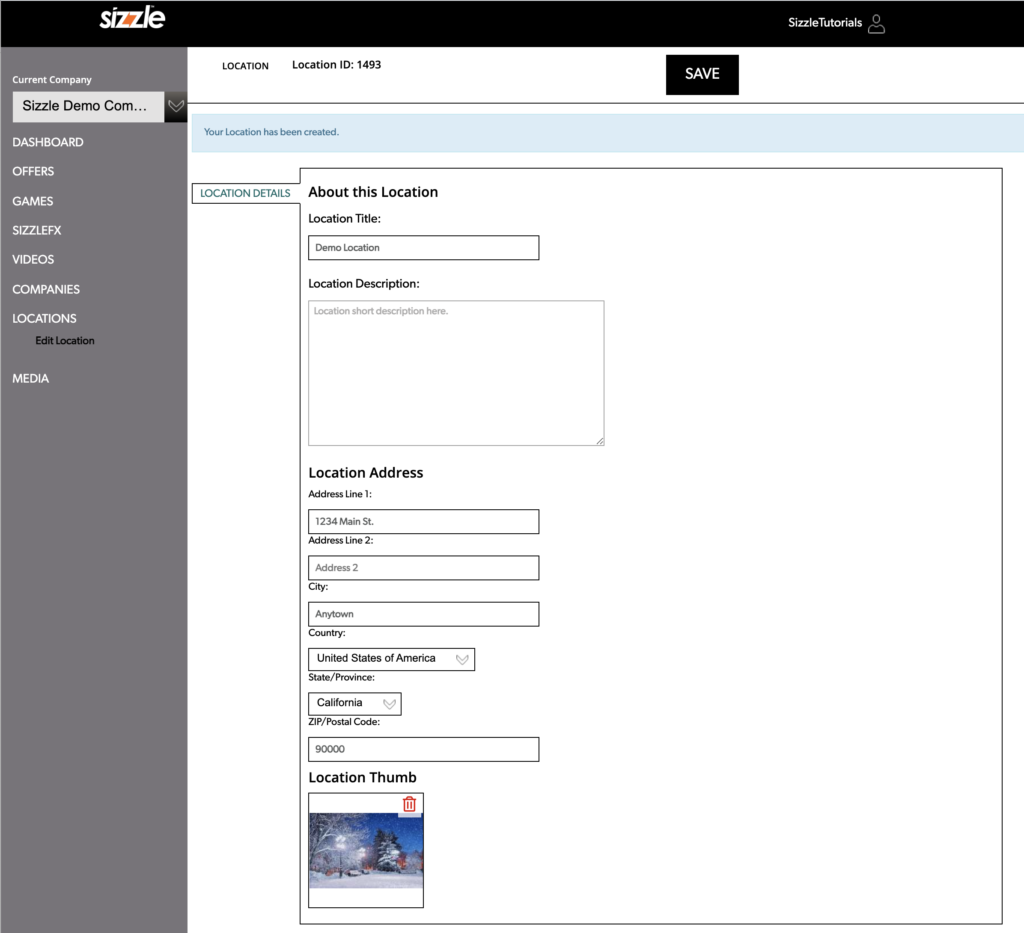 3 SAVE your location details.

This will come into use when you program your video. Click here for instructions on how to program your video.